Recently debuted, this stirring energetic concert features original songs from Jonathan's tenth album, American Heroes #4. The concert includes songs and fascinating stories about Samantha Smith, Albert Einstein, William Penn, Dr. Seuss, Theodore Roosevelt and Juliette Gordon Low. Included is "I See a Hero," a heartfelt tribute to personal heroes.

Performing original songs from his most recent release (American Heroes #4), Jonathan sings about Samantha Smith, Albert Einstein, William Penn, Theodore Seuss Geisel, Theodore Roosevelt and Juliette Gordon Low.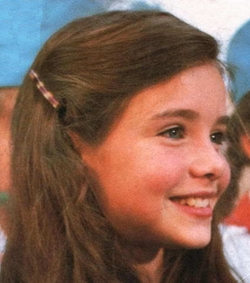 Samantha Smith (1972-1985) was a bright and expressive schoolgirl whose optimism warmed the hearts of millions around the world. At a time when the United States and the Soviet Union appeared to be on the brink of nuclear war, Samantha innocently wrote a letter of peace to the Soviet leader. His warm response and her two-week journey to his country inspired countless Americans and Soviets to re-think their hostile views of each other. As a powerful symbol of hope and "America's youngest ambassador for peace," she helped create an atmosphere of love, respect and joy. Tragically, her fairy-tale life was cut short at the age of 13 when she died in a plane crash. She taught the world an important lesson: if people try hard enough, they can get along.
"The people of the world seem more like people in my own neighborhood. I think they are more like me than I ever realized." -- Samantha Smith
Albert Einstein (1879-1955) is considered the most creative scientific genius of modern times. He questioned the obvious and marveled at nature's mysteries while changing humanity's understanding of the world. "Imagination is more important than knowledge," he said. He was a master of both. He forever changed the laws of physics with his formula E=mc2, proving that energy and mass are different forms of the same thing. A kind, gentle and absent-minded professor who rarely wore socks and seldom combed his hair, he became one of the world's most visible supporters of peace and human rights. He was awarded the Nobel Prize in Physics in 1921, and named Person of the Century by Time Magazine in 1999. His name is now another word for "genius."
"Learn from yesterday, live for today, hope for tomorrow. The important thing is to not stop questioning." –Albert Einstein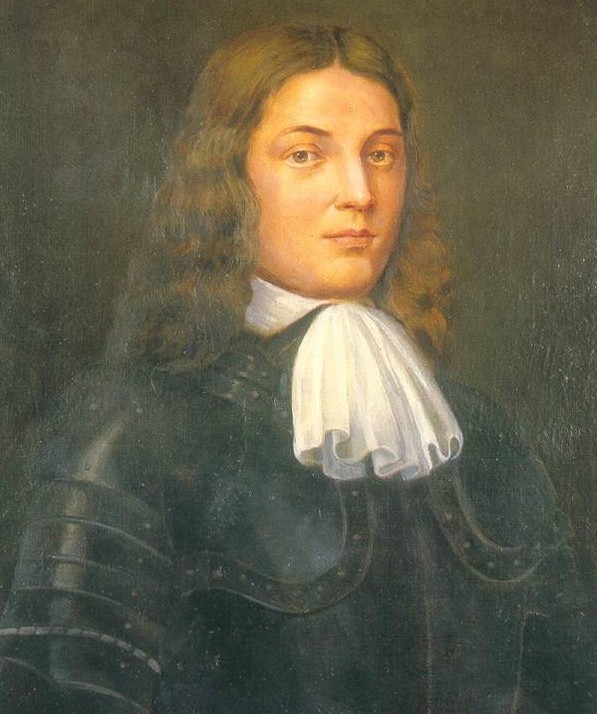 William Penn (1644-1718) was the first great hero of American liberty. Though he suffered many years in prison for refusing to deny his religious beliefs, he remained a true visionary. His courageous and radical views that everyone deserves respect were way ahead of his time. After the King of England gave him a huge section of land in America, he traveled around Europe encouraging people to come with him to take part in his "Holy Experiment," known as Pennsylvania. It was a place of safety for those the world over, including Native Americans, seeking freedom and peace. They lived, in Penn's own words, "with liberty and justice for all," and inspired a community given the name city of brotherly love – Philadelphia. Penn's lifelong devotion to truth and equality inspired America's other founding fathers and the unfolding of American democracy.
"Seek not to be rich but happy. Riches lie in bags. Happiness in contentment – something wealth can never give." -- William Penn
Theodore Seuss Geisel (1904-1991), known as Dr. Seuss, is the most popular and influential name in children's literature. He endured no less than 27 rejections before his first book was published. His 60 books were translated into more than 15 languages and have sold more than 222 million copies. Sixteen of them are among the top-100 best-selling children's hardcover books of all time. His lifelong war on illiteracy earned him two Academy awards, two Emmy awards, a Peabody award and the Pulitzer Prize. Eleven children's television specials, a Broadway musical and several feature-length movies have sprung from his books. Though painfully shy, he is remembered as a light-hearted defender of children's rights who revolutionized the way children can learn to read. He demonstrated that words are fun and reading can be joyful.
"Be who you are and say what you feel because those who mind don't matter and those who matter don't mind." –Theodore Seuss Geisel
Theodore Roosevelt (1858-1919) is the only person ever to have received any country's highest military honor and the Nobel Peace Prize. The 26th president of the United States, this brilliant historian and energetic nature lover enacted legislation to protect and preserve 230 million acres of land—one-fifth of America. He was the first president to fly in an airplane, go down in a submarine, own a car, and have a telephone in his home. He changed the way people in America thought of their leaders by demonstrating that one's character is as important as one's accomplishments. He was a devoted son, husband and father who wrote 45 books, spoke six languages and read, on average, two books a night. Fearless and full of adventure, he claimed that "No one has ever enjoyed life more than I have."
"It is hard to fail, but it is worse never to have tried to succeed." – Theodore Roosevelt
Juliette Gordon "Daisy" Low (1860-1927) created an organization in 1912 that became the largest voluntary organization of young women in the world—the Girls Scouts of America. She was an artistic, courageous and energetic world traveler who thrived on instilling in "her girls" a sense of responsible citizenship. She provided healthy fun activities for girls while teaching them how to be loyal, courteous, friendly and trustworthy. Unstoppable in her enthusiasm for scouting, and generous to a fault, she was loved and admired for helping people help themselves. Her charming eccentricities made her the center of attention at every party. She is fondly remembered as the first Girl Scout and the best Girl Scout of them all.
"The work of today is the history of tomorrow, and we are its makers." -- Juliette Gordon Low
The American Heroes Five Concert concludes with the inspiring, heart-opener Sprout/Kinnoin ballad "I See a Hero."